Care Today Fund's Covid Response FY 2021-22
Covid Relief reached out to vulnerable communities
In 2021, as the nation continues to battle the monster Covid surge, Care Today Fund, an India Today Group initiative, has provided relief to those in acute need.
Details of providing medical equipment/essentials and care packages so far are the following:
Gurdwara at Indirapuram were supported with the following items:
10 Oxygen Concentrators
Medical equipment like Nebulizers (20 Nos.), Gloves (1 Box), Oxymeter (20 Nos), Infrared Thermometers (20 Nos.) and N 95 Masks (100 Nos.)
Ration Kit - for 10 people for a month
"Earlier we used to serve 250 people in a day but with the support received from Care Today Fund, we are now able to provide oxygen support to at least 500 people in a day" - Mr. Gurpreeet Singh Rummy, Founder, Khalsa Help International
Salaam Baalak Trust were supported with the following items:
Oxygen Concentrators (3 Nos.), Nebulizers (14 Nos), Oxymeter (10 Nos), Steamers (40 Nos), Sanitizer (40 Cans) and Medicines for 20 people for one month
Ration kit for 200 families (200 care packages)
Hapur Road Gurudwara were supported with 10 Oxygen Concentrators.
It is reported that with the support provided to Hapur Road Gurudwara, they are able to serve each patient for an average of two hours each day.
Health Workers in Bihar were provided with 1000 PPE Kits
Care Today Fund provided 1000 PPE Kits to NGO Care India in Patna, Bihar in order to be distributed among health workers at various government hospitals serving the Covid infected patients and affected communities. This was in response to the on-ground issues identified by The Lallantop team. It has benefited the health workers to serve the affected communities effectively.
Provided relief to 250 camel riders' families in the scorching desert!
Mausami Singh from India Today travelled for days during the peak of the second Covid wave, crisscrossing the scorching Thar desert and reporting acute situation of the camel riders' community. She reported that for the past two years the pandemic had crippled the economy of the Sam region that thrives on tourism and had thrown life out of gear and parched the meagre means of earning. The communities needed immediate support to survive.
In response, Care Today Fund, sent relief materials to support 250 needy camel riders' families in Jaisalmer, Rajasthan, which strengthened and renewed a special relationship with the desert people. The relief provided to the needy families brought back their smiles as melodious mangniyar singers broke into celebration.
The relief to this arid region is just a tiny drop in the ocean but has reignited hope and faith in the desert people's life.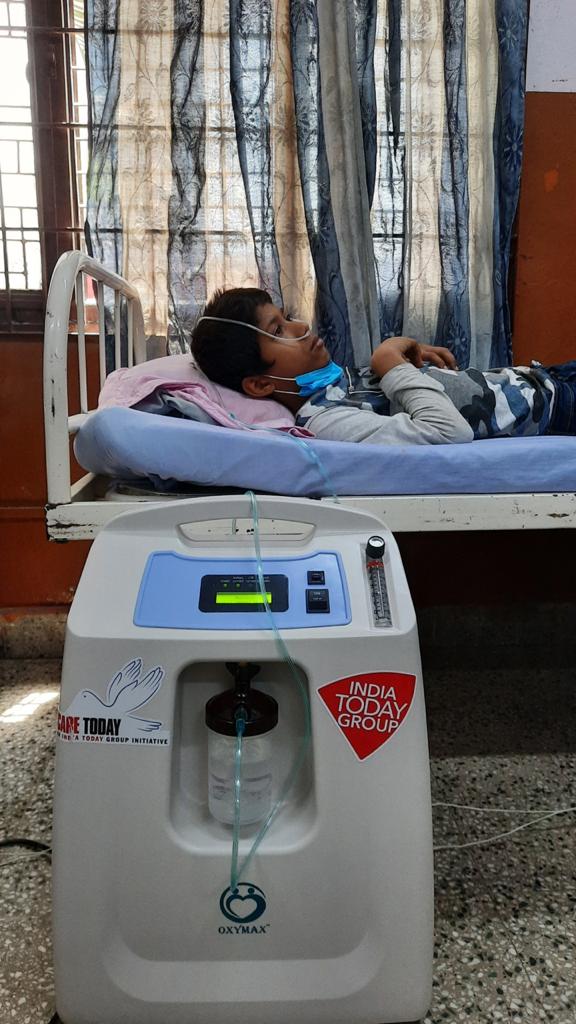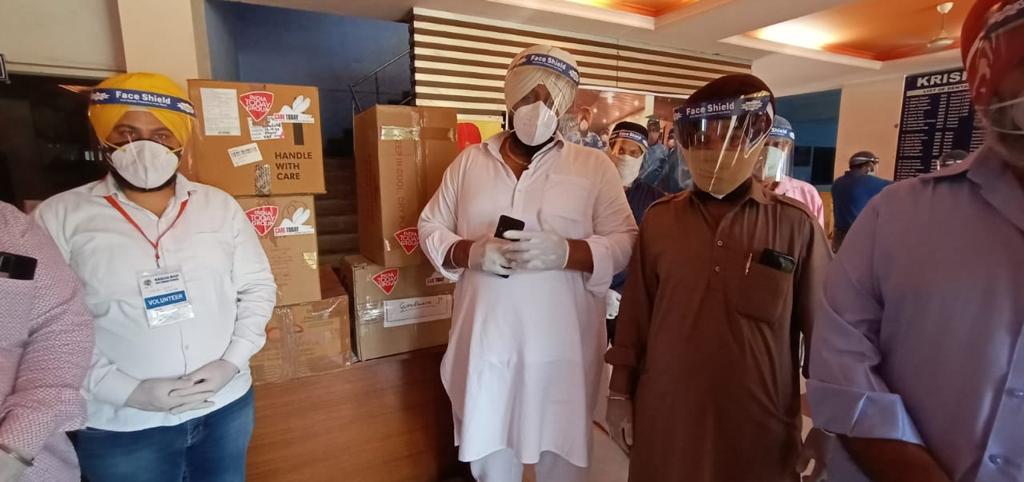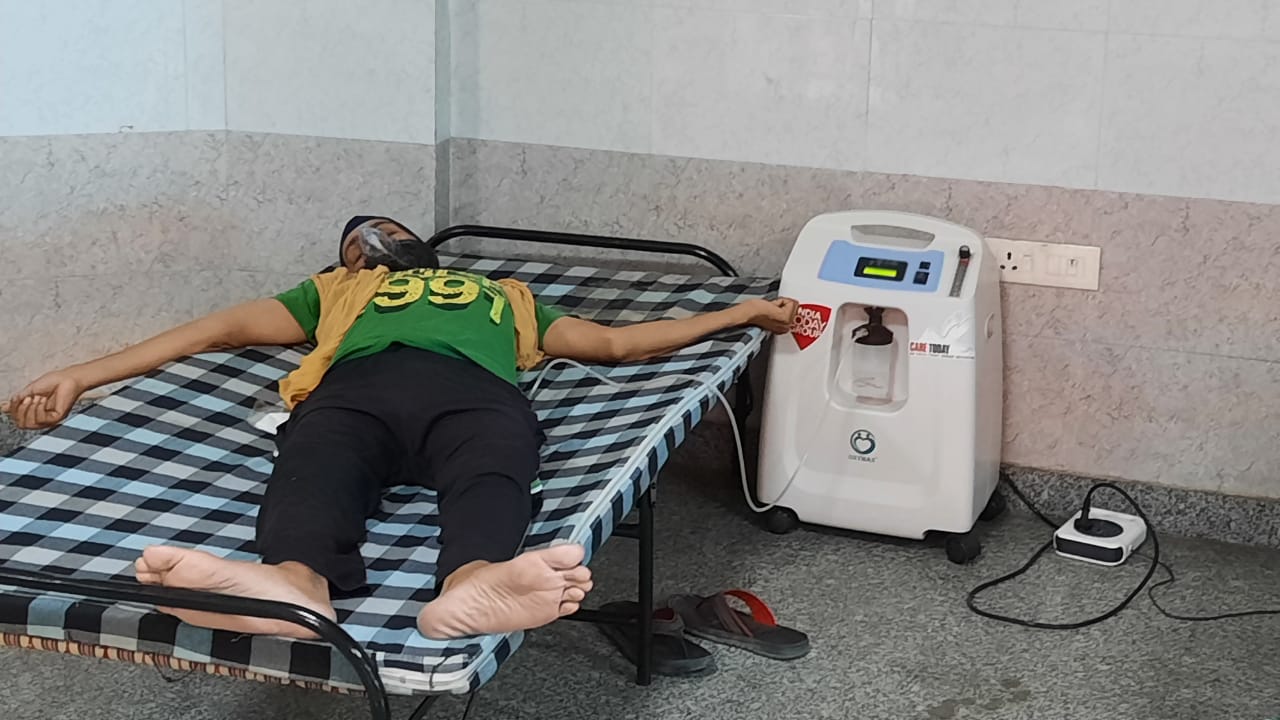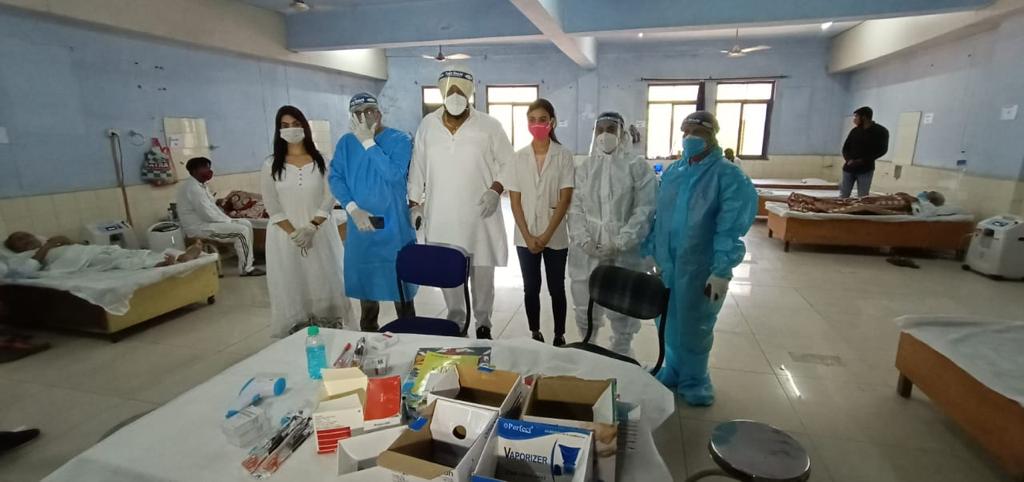 "AajTak Corona Clinic" reached out to 10,817 people with medical support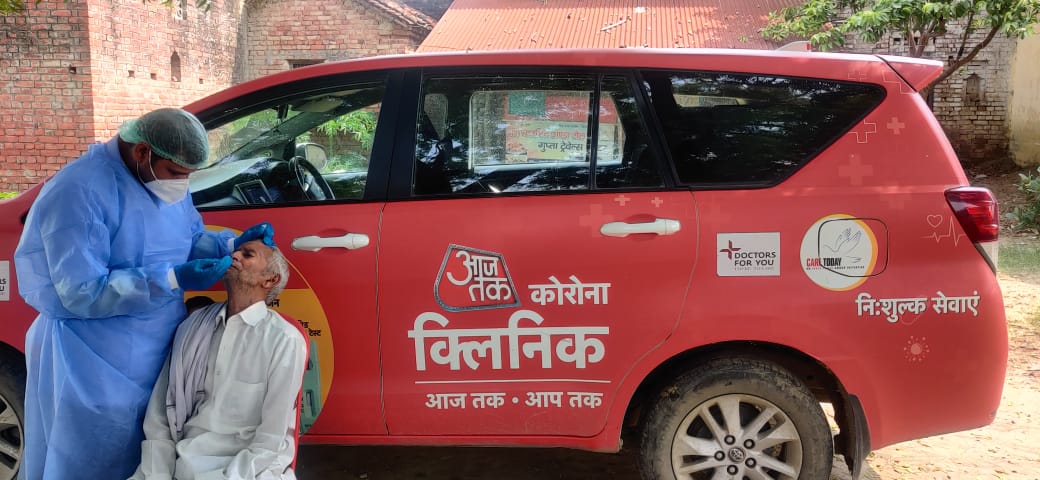 On 5th June, 2021, Care Today Fund, an initiative of India Today Group, five Innova SUVs were flagged off, each equipped with medicines, an oxygen cylinder as well as testing facilities, to five different locations in Uttar Pradesh and Bihar. A doctor and a qualified nurse also accompany each of the vehicles. These vehicles have been sent to Lucknow, Gorakhpur and Mau in Uttar Pradesh and Muzaffarpur and Patna in Bihar. Essentially clinics on wheels, they offer medical consultation, medication, rapid testing for the coronavirus and oxygen to those experiencing breathing trouble in places where quality medical service is not always accessible. The mobile medical units have succeeded in filling the critical gap between supply and demand of healthcare in rural India. Beyond free medicines and treatments, the professionals accompanying these mobile clinics also provide hands-on healthcare advice as well as spread awareness. For its current initiative, Care Today Fund has partnered with Doctors for You (DFY), which is a pan-India humanitarian organization with an international presence. So far the five mobile clinics have assisted 10,817 people, dispensing free medicines, medical advice or treatments at their doorstep. The number includes 1,811 individuals who were tested for Covid. With words as well as actions, Care Today Fund is endeavouring to make a difference at the ground level at a time when the country is facing an unprecedented health crisis.