On 24th March, 2020 the Government of India announced national lockdown to fight Corona spread. This caused uncertainty and fear especially among the most vulnerable communities including daily-wage earners, subsistence earners, migrant labourers, rickshaw pullers, single women, old-aged, homeless and differently-abled, etc.
To effectively address the situation, Care Today Fund, an Initiative of India Today Group, partnered with Humanitarian Aid International, Visishta Gramodaya Swayam Saadhana Parishad, ActionAid Association and SOS Children's Village India to provide essential relief to the most vulnerable and needy families. By 29th March, 2020 Care Today Fund, along with its implementing partners were on ground strengthening food security of some of the most vulnerable households. Under the initiative, 1629 families, 612 children and 41 care givers in Delhi and NCR Region, Haryana and Andhra Pradesh were identified for support.
Food rations aimed to support a family of five, in adequate quantity, lasting for about a month were provided as per the preferred food habits of the identified project locations that included rice or wheat flour, different types of pulses, sugar, edible oil, salt, turmeric, chilli and coriander powders, masala/spice packets, Tea leaves, Tamarind in Andhra Pradesh only), biscuits and milk powder. Personal hygiene items too were provided to the households that included washing powder, floor cleaners and soaps. In addition, fruits, vegetables and masks were also distributed to 612 Children and their 41 care givers. In addition, Care Today Fund also distributed 350 cooked food packets for two weeks since 29th March, 2020.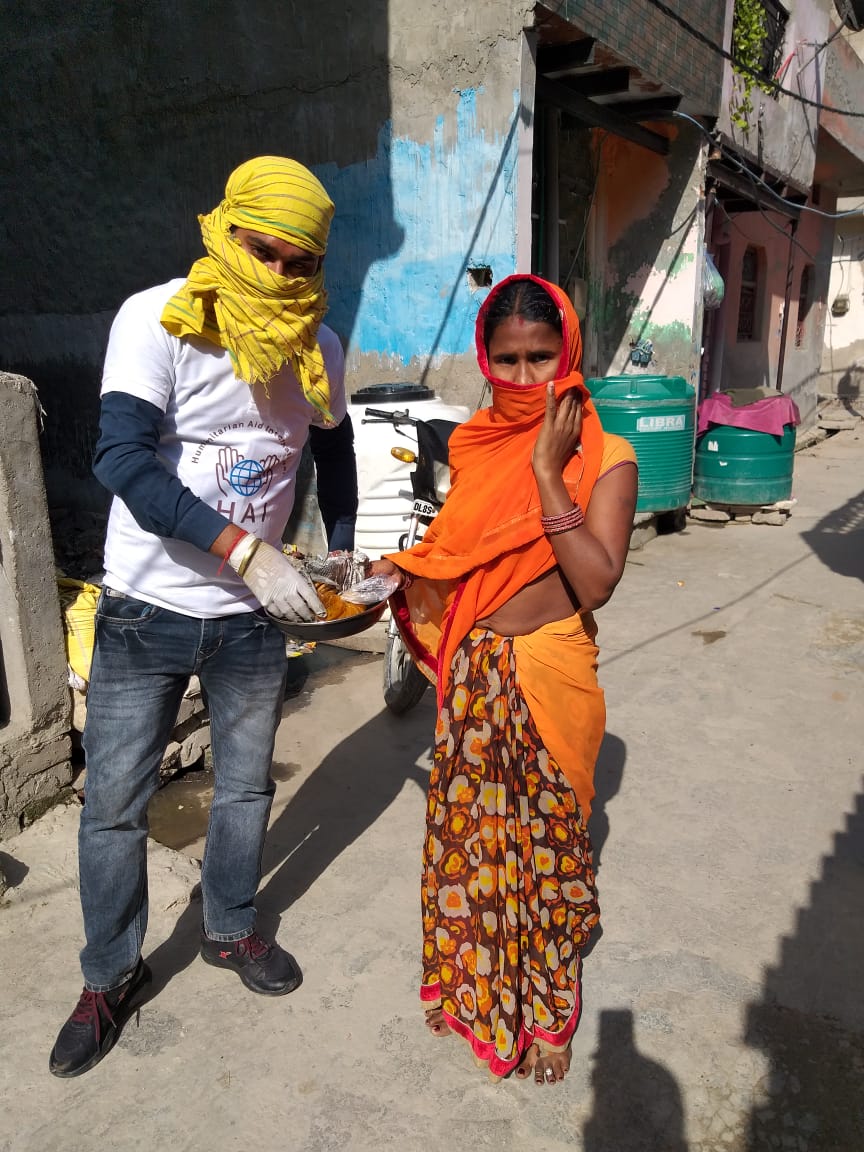 Following are the details:
With Humanitarian Aid International, Delhi, 753 food insecure vulnerable families in Majnu Ka Tila (147), Rohini Sector-11 (45), Dwarka Sector-23 (330) and Mansarover Park, Shahdara (231) areas in Delhi were provided with dry rations, hygiene and sanitation materials. In addition, 350 cooked food packets were provided to the needy from 29th March, 2020 to 8th April, 2020.
With Visishta Gramodaya Swayam Saadhana Parishad, Vishkhapatnam, 279 vulnerable families were provided dry ration in the villages of T. Sirasapalli (34), Venkatapuram (22), G. Anakapalli (39), Thotada (41), Gangadevipeta (12), Moolapeta (24), Bharnikam (26) and Parvada (81) in Vishakapatanam district, Andhra Pradesh.
With ActionAid Association, Delhi, 597 vulnerable families in Tughlakabad Extension (172), Kabari Basti in Kapashera (130), Madanpur Khadar and Shram Vihar (120), Khajuri Khas (45), Milan Garden (52) and Jaitpur (78) areas in Delhi were provided with dry rations.
With SOS Children's Village India, Delhi, 612 children and 41 care givers living in 16 homes in Bawana, North Delhi, 20 homes in Greenfields, Haryana and 5 homes in Faridabad Sector-29, Haryana were identified for support. So far 285 children and 25 care givers in Greenfields, Haryana have been provided support. The project is ongoing.
Care Today Fund would like to thank all its implementing partners for their valuable effort to identify the most needy and helping Care Today Fund in reaching out them.